Love skin care and the hottest makeup trends? Well I am going to extend my FREE shipping offer on any Mary Kay order placed with me by Sunday at 10pm(EST).
Don't forget about the gift with purchase offer! Order $40 or more worth of products and get a free gift!
I haven't used Mary Kay in about two years and I do NOT know why I stopped. I use their Face Cleanser and Face lotion, the Microdermabrasion Set, and all their makeup products! Get this, they even have a new foundation called TimeWise Matte Wear Liquid Foundation (Combo to Oily Skin) and TimeWise Luminous Wear Liquid Foundation (Normal to Dry) AND they now have a Foundation Primer! I use the Matte Wear Liquid Foundation with the Foundation Primer and my skin looks AMAZING!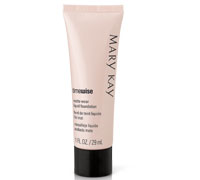 I am a full and complete convert. If you asked me what my FAVORITE Mary Kay product is....it would be the Ultimate Mascara in Black. It makes my eyelashes look FABULOUS.























NEW! Limited-Edition* Mary Kay® Nail Lacquer provides stay-true color. Use new Limited-Edition* Mary Kay® Base Coat/Top Coat with Nail Lacquer as a top coat for an instant high-gloss finish.
Order here:
www.marykay.com/kcampuzano