As many of you know having a toddler can by energy draining but yet the most wonderful thing in the world. They are learning all about you, themselves, and the world around them. They are so absorbent to what they hear and see.
This morning DS went to go sit in a 'big boy' chair (chair without booster seat). As he climbed over, body still hanging off both sides, he says, "I did it!" I think this is the longest phrase he has said that I can recognize so far!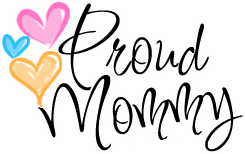 I am so proud of him and his accomplishments and for the many more milestones to come. I quite possibly could have missed this phrase if I wasn't a stay at home mommy. I love that right now I can stay at home with him. I know there may be a time when I have to go back to work (like if and when hubby gets out of the service) but for the months to come I am enjoying every bit of staying home with the Bman!
Tata!