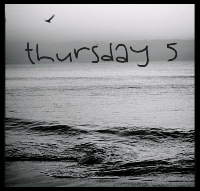 I love joining in blog hops that are by other military spouses! This blog hop is hosted by
Flip Flops and Combat Boots
.
She listed FIVE words that we have to use:
Outstanding
Adored
Cool
I actually had an Outstanding weekend with my new bestie, Marine Girlfriend. We took a roadtrip (as previously posted) from Pennsylvania to Mannassas, VA to one of my favorite cloth diaper retailers, Abby's Lane. I didn't need any new products but Marine Girlfriend bought a brand new stash for her new baby (#4) who is due to arrive in just a few short weeks!
Took a drive to the closest "real" base (30 minutes away) to get our taxes done by VITA. Now that we have a nice amount of dollar signs headed our way I feel
Refreshed

knowing that bills will be paid OFF!
Every time my son gives me "loves" (hugs and kisses) I feel so
Adored
. He is so good to me and he knows how to treat his mommy well! He better be like this when he's a teenager!
My hubby put me in a
Cheerful
mood as this weekend is his birthday (Sunday) and I am planning a last minute Birthday celebration for him on Saturday! Don't worry my PA friends...your "last minute" invite is coming soon! :) I love planning parties BTW; even if they are two days away!
I HAVE to include this. On my blog I am have a really
Cool
Jane Wayne Gear Giveaway! Get your entries in! You do NOT have to be a "follow" of mine to enter! Click HERE to enter...Good luck!