Here's what's on my to do list today: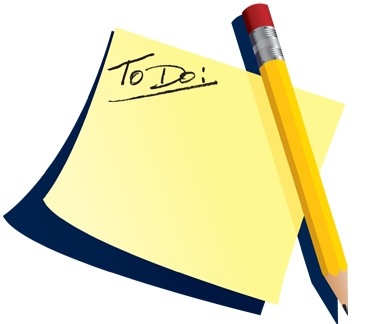 Deep Clean Bathrooms DONE!
Launder bed linens DONE!
De clutter kitchen DONE!
Grocery Shopping DONE!
Sew DONE!
College homework (I started my two other classes today so now I am "officially" a full time college student taking FOUR online classes!)
What's on
YOUR
agenda today?
Don't forget to enter my FABULOUS Giveaway you'll find
HERE
!